Armored cars, trucks, and SUVs from The Armored Group can protect your most precious cargo against attacks and live threats. Transporting valuable assets, whether people or material goods, across volatile regions can pose significant security risks. This includes anything from unstable regimes, political upheaval, rebel activity, active wars, and cities with high crime rates. For the most reliable armored vehicles in the market, customers turn to The Armored Group.
Over the last 25 years, the Armored Group has earned a solid reputation for premium dependability and excellent materials. We have provided unmatched quality to high-profile clientele such as United Nations peacekeepers and personnel, U.S. Government officials, Fortune 500 CEOs, and other VIPs worldwide. We can also customize ordinary-looking vehicles to provide a high level of protection for you and your loved ones while in transit.
The Armored Group manufactures secured vehicles that meet or exceed all applicable federal motor vehicle safety standards (FMVSS). Our armored car company is committed to utilizing cutting-edge technology in all instances. Furthermore, all components and features on our protected vehicles are unparalleled. Take a look at our gallery for examples.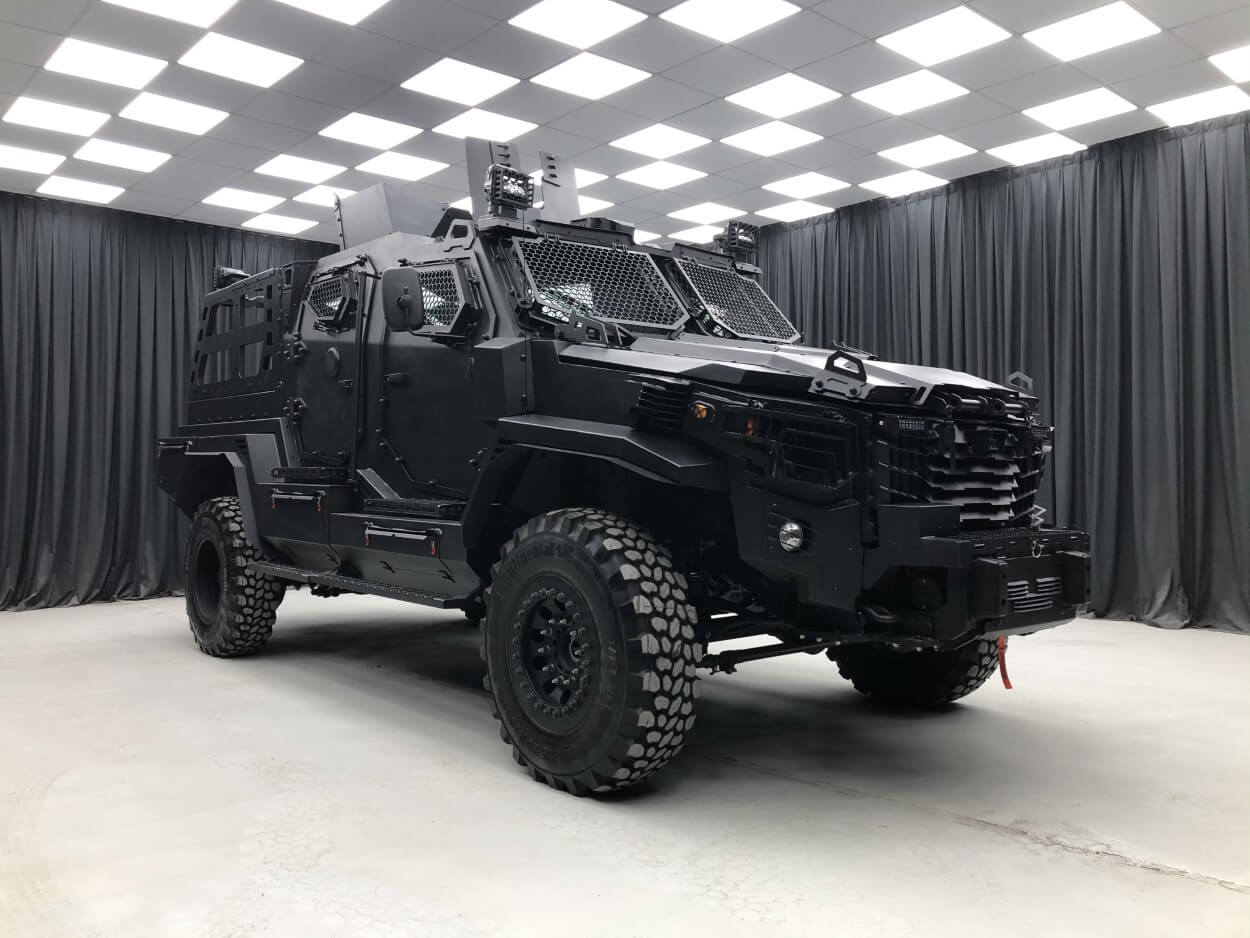 Benefits of Using Armored Cars for Protected Transportation
Our armored vehicles perform well in the following critical roles:
Passenger protection
Law enforcement
Cash-in-Transit
Armored personnel carriers
Specialty & custom armored vehicles
Military vehicles & more!
Passenger Protection
In these extraordinary times, it's critical to protect your most valuable cargo and the lives of those you love. If you reside in a dangerous region, an armored car can help deter criminals and protect you and your family against live rounds, ballistics, fire, and even kidnapping attempts. Our passenger sedans and SUVs are discrete and blend seamlessly into ordinary traffic.
Law Enforcement
Crime rates are skyrocketing in many of the world's biggest cities. Significant amounts of illegal firearms are coming into the hands of criminals, and law enforcement authorities face considerable obstacles in their daily work. Our armored vehicles are custom-designed to confront these threats head-on and enable law enforcement to perform business safely and effectively.
Cash-in-Transit
Transporting cash is probably the role that armored vehicles are most closely connected with. The task generally involves moving large amounts of money from one financial institution or business to another. Cash-in-transit trucks are a desirable target for robbers and other nefarious characters who relish the opportunity to intercept trucks en route. Our cash-in-transit armored vehicles protect your cash from external threats and help to ensure that it reaches its destination securely.
Armored Personnel Carriers
Our armored personnel carriers are a critical component of military, law enforcement, and other contractor operations in the world's troubled regions. We can customize the carriers to repel live ammunition and ballistic threats, helping troops and officers carry out their tasks efficiently.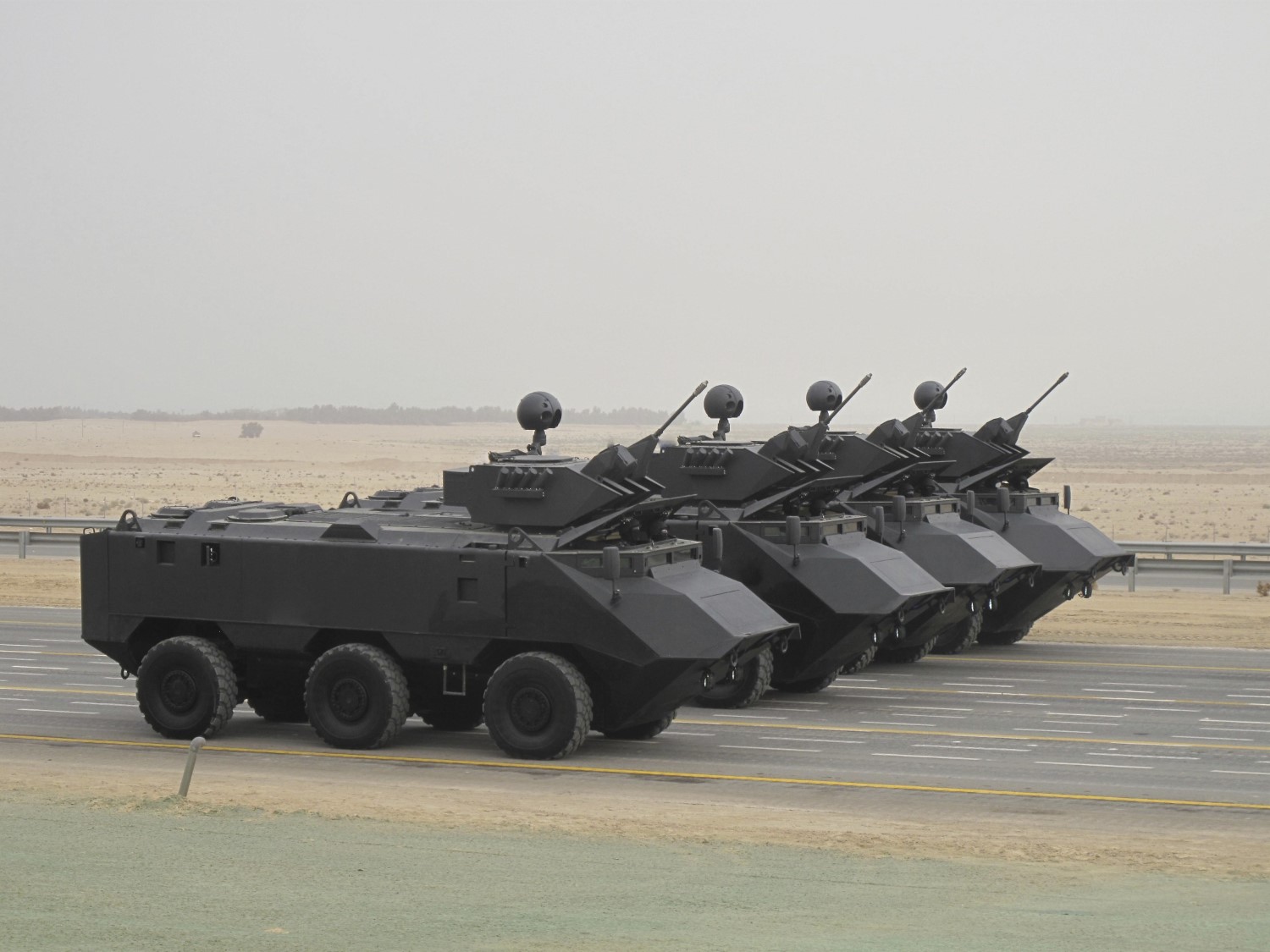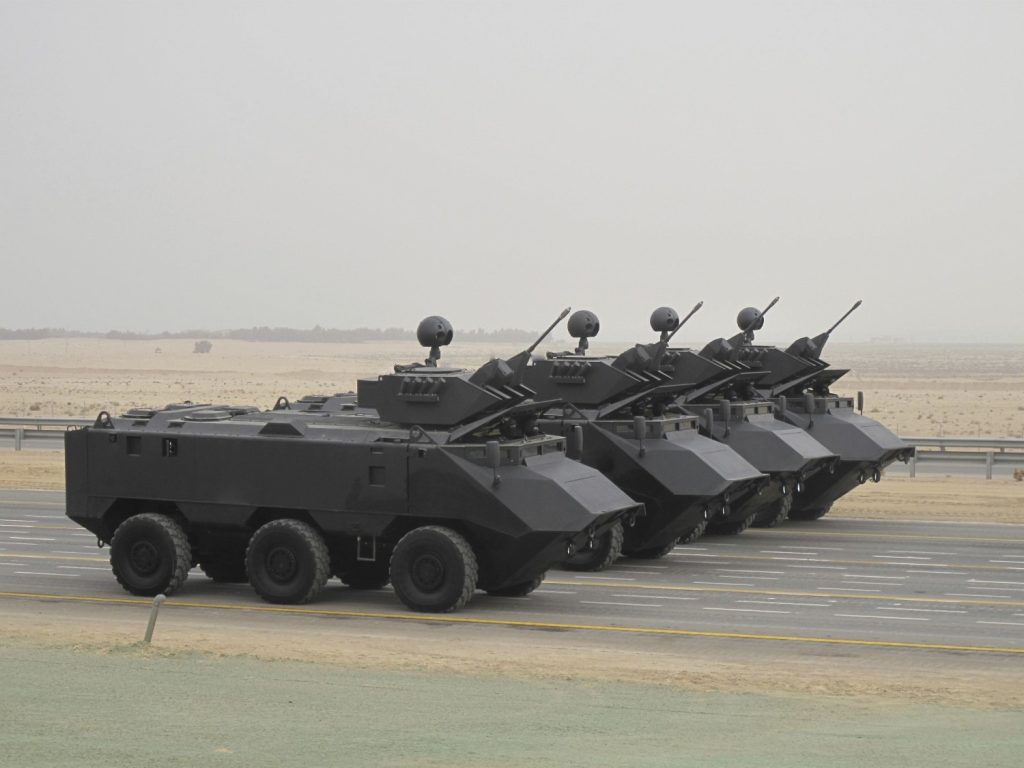 Specialty & Custom Armored Vehicles
Given their unique nature and sensitivity, some operations require specialized vehicles. At The Armored Group, we can customize any sedan, truck, or van to meet individual security and transportation requirements based on your specifications. We also provide custom upfitting to your current vehicle, or you can purchase an armored car directly from us including one from our used armored vehicle inventory.
How Do Our Armored Vehicles Offer Protection?
Overall, our armoring technology has been renowned for its reliability and resilience. Our vehicles have survived even some of the most potent threats. Here is a list of some of the features you can expect from our armored vehicles:
Bulletproof windows and doors
Ballistics and fire protection using metal and alloy
Reinforced suspension system
Reinforced brake system
Reinforced frame to help it withstand even missile and grenade attacks
One of the best ways to find out what type of protection we can offer you is to speak to one of our consultants.
Request Pricing Information
The Armored Group designs and manufactures armored vehicles, trucks, and military vehicles that provide the industry's best bulletproof protection. We currently have the capability of engineering, developing, manufacturing, and modifying tactical vehicles for use in any terrain or environment.
Additionally, we are experts in all types of armored vehicles including APCs (armored personnel carriers), PPVs (personal protection vehicles), CIT cars (cash-in-transit), and military vehicles. So if you're ready to order an armored car or fleet of armored vehicles, contact us today. Our specialists will note all your specifications and work on a customized solution that fits your needs and budget.