The Armored Group is a recognized manufacturer and retailer of bulletproof and armored tactical vehicles in the Czech Republic. For over two decades, we have provided high-quality security vehicles that can withstand perilous and life-threatening conditions.
As a testament to our commitment, we build all our vehicles at an ISO-certified manufacturing facility that employs strict quality control guidelines. That guarantees that all the vehicles we sell or lease in the Czech Republic meets the highest standards of quality, consistency, and reliability.
The Czech Republic has had a rocky history.  Once named Czechoslovakia, it split in 1993 to form two nations: The Czech Republic and Slovakia. Today, the country has adapted a European social model which includes universal health care and tuition-free higher education. It's capital Prague, is the fifth most visited city in Europe with historic sites such as the Cesky Krumlov, Telc, Pilgrimage Church of St. John, and numerous picturesque castles.
Even though violent crime has declined in comparison to its European counterparts, moving money and other valuables in the Czech Republic can be risky. Cash-in-transit vans are an attractive target for criminals looking to score a quick win. That is why we specialize in four categories of armored vehicles: Armored Personnel Carriers (APC), Personal Protection Vehicles (PPV), Cash-in-Transit (CIT) vehicles and Military Vehicles.
In addition to their impressive performance, all our armored vehicles come with vertical panel protection, certified bullet-resistant glass, roof protection, blast protection, door overlap protection, upgraded suspension systems, and run-flat tire systems.
Our inventory includes ready-made route trucks, cutaway Y-vans, armored GMC trucks, freightliners, and cargo vans, as well as custom-built vehicles. Need to customize your own vehicle? Our experienced engineers can modify any chassis to meet your specific demands.
Below are some of our vehicle applications:
Cash-in-Transit (CIT) Vehicles
Transporting cash between organizations or financial institutions in the Czech Republic is still a risky business. That is why The Armored Group is devoted to developing the safest cash-in-transit vehicles available. Our vehicles move money, precious metals, bullion, and other valuables while protecting both the cargo and passengers.
Law Enforcement Tactical Vehicles
We are also industry leaders when it comes to armored law enforcement vehicles. Our cars, vans, SUVs, and trucks are custom-made to perform in different high-risk scenarios such as active shooter incidents, barricaded suspects, search and rescue missions, and executing high-risk warrants. We also provide vehicles for Tactical Emergency Medical Support (TEMS), Explosive Ordnance Disposal (EOD) and Bomb Detection, Diplomatic Protection, and Fire Response. Simply put, our vehicles have become the standard for law enforcement armored response and rescue in the Czech Republic.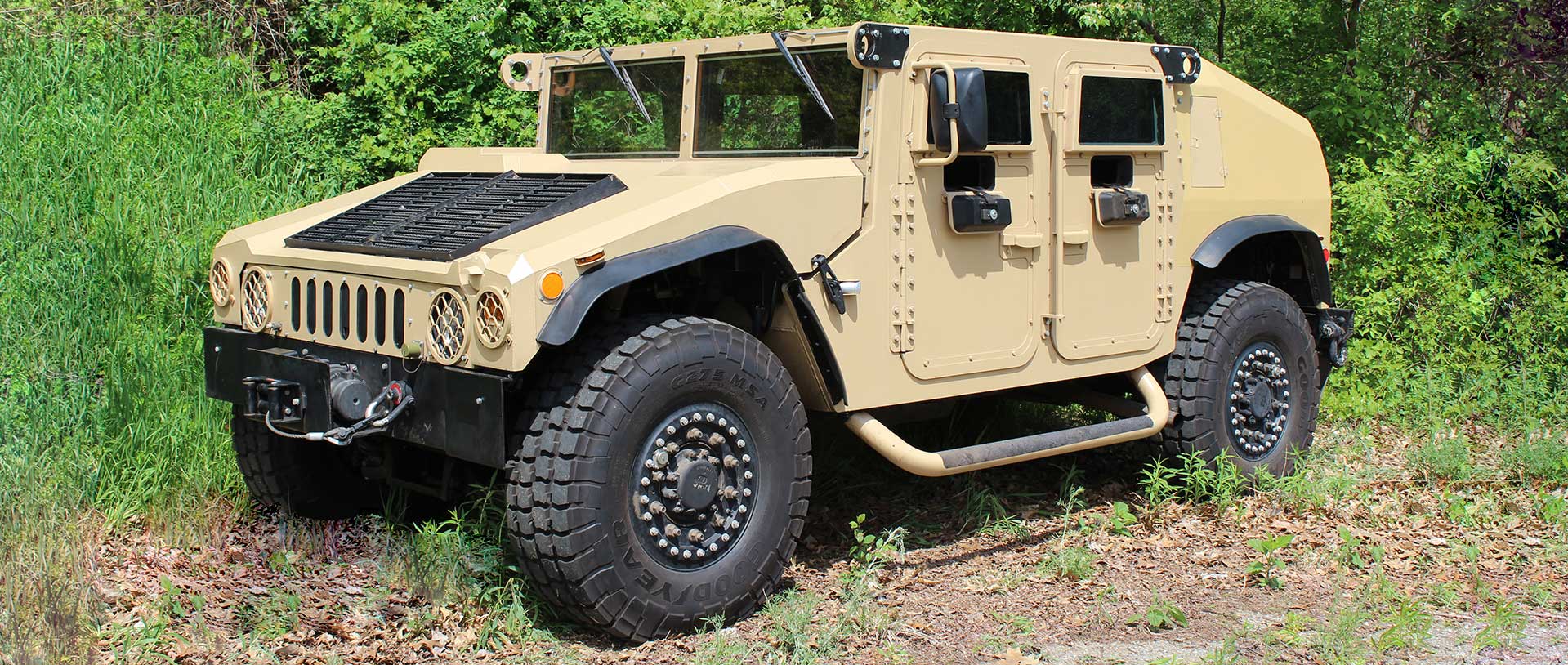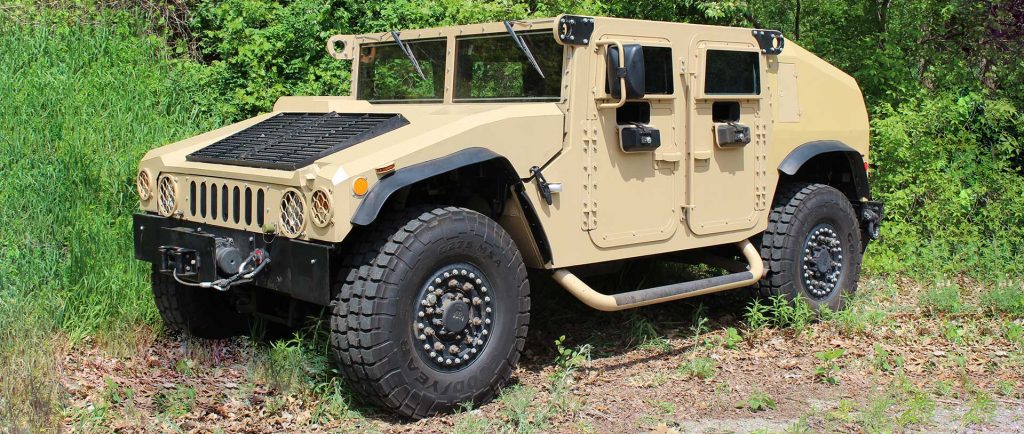 Military Use
The Armored Group also specializes in ballistic hummers and tactical vehicles for the military. These armored military vehicles are specially designed to provide maximum protection to personnel and equipment even in the most extreme conditions. They are designed to safeguard against blasts, live ammunition, and fires. Their modified chassis and suspension system enables them to traverse even the most rugged terrain. The vehicles include the Dobberman, BATT UMG, Puma, Mastiff and the Great Dane for more extreme scenarios.
Law Enforcement Vehicles
Our law enforcement tactical armored vehicles come in both armored and unarmored vehicles. The armored category consists of BATT, SWAT. Hummers, and Terriers (among others). These are typically used in highly volatile situations where there is a likelihood of gunfire, or ballistics. Other uses include hostage, rescue, evacuations, raids, high-profile arrests, and more. Non-armored vehicles include automobiles for executing arrest warrants, conducting surveillance, stakeouts, hostage negotiations, mass casualty, and command centers.
Other uses
At The Armored Group, our expertise extends well beyond cash-in-transit, law enforcement, and military armored vehicles. We can also apply our advanced armoring techniques to other types of everyday vehicles. These include armored buses, cadillacs, suburbans, and even fuel tankers.
Schedule an appointment
If you're ready to place an order, contact us today. Our dedicated team will assess your needs and walk you through every step of the process of custom design of your own bulletproof and armored tactical vehicles in the Czech Republic.