There are many frequently asked questions about armored cars, and The Armored Group is prepared to go over five of the most common inquiries we receive. There is much more to learn about everything armored vehicles entail, including who can purchase one and how much they cost. We'll cover those topics and the most frequently asked questions about armored cars.
Frequently Asked Questions About Armored Cars
Can you legally own an armored car in the US?
It is legal for civilians to own an armored car in the United States. If you have the budget and desire to own an armored vehicle, you have that privilege. The Armored Group has various vehicles appropriate for civilians and their families, including vans, SUVs, trucks, and sedans.
Some features that our inconspicuous armored vehicles possess include:
Vertical panel protection
Bullet resistant glass
Roof protection
Blast protected floor
Reinforced breaking
Door overlap protection
And many more safety features and options
Every make and model we offer has different armoring levels available, and the experts at The Armored Group can answer questions you have on these options. Our website also showcases each armor level available for specific makes and models.
Are armored cars bulletproof?
You'll be pleased to know that TAG armored cars are bullet-resistant. The windows are made with ballistic no-spall glass. We have multiple armor packages to choose from, and each offers unique safety characteristics. Our vehicles are blast and ballistic tested and certified, so you can travel knowing that you are safer and protected against outside threats.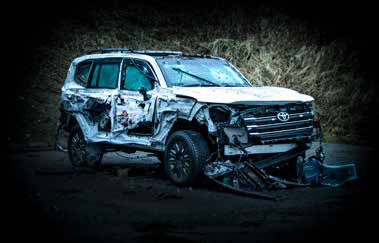 How much do armored cars cost?
Armored cars generally range in price from $300,000 to $1 million. The Armored Group price tags are based on the make and model of the vehicle, as well as safety and specialized features. Armor specifications have a massive impact on the cost of our vehicles. Of course, the price of an armored sedan or SUV will be lower than that of a bus or military vehicle.
We strive to make our vehicles affordable and state-of-the-art, and we do this by taking advantage of the industry's biggest names like Ford, Toyota, and Chevrolet. But we don't cut corners to cut costs - when you purchase from us, you're getting the best armored vehicles on the market. We can customize a vehicle to fit your budget and safety feature requirements. Additionally, we can outfit your current vehicle or fleet with our uparmoring options.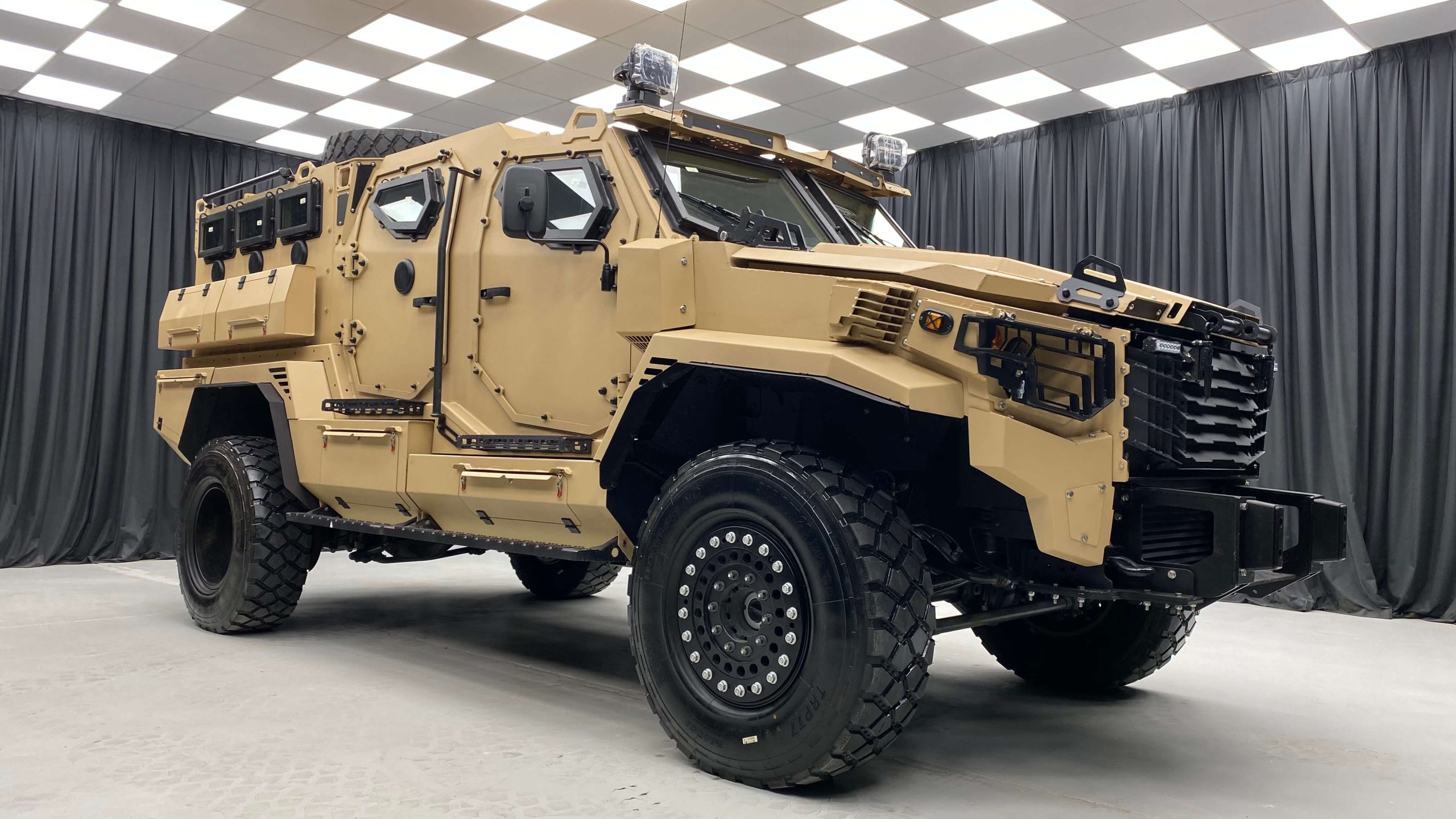 Can you roll down the windows of an armored car?
You can roll down the windows of some armored cars. Armored cars purchased by civilians typically have at least one window with roll-down capabilities (most likely the driver's seat window), whereas specialty vehicles may not. TAG does offer armored models with partially operational windows. This feature is for optimal safety and protection.
Can civilians buy from The Armored Group?
Civilians in the US can buy from The Armored Group! Although we're a global armored car manufacturer, laws differ significantly from country to country. Therefore, it's important to check with local laws and restrictions before considering the purchase of an armored vehicle if you live outside the US.
The Armored Group also leases armored cars if you'd rather not buy. Either way, we look forward to helping you find the perfect armored vehicle to suit your needs.
Get a Price Quote Today
Every armored car that The Armored Group manufactures meets all Federal Motor Vehicle Safety Standards (FMVSS). Parts we use on our secured vehicles are top-of-the-line, and we're committed to using the latest technology to bring you armored cars that are second to none.
At The Armored Group, we begin vehicle customization after meeting with our clients to discover their needs. We evaluate specific desires and priorities so we can manufacture the most appropriate armored vehicle for you. Please contact us to request pricing or get more information about armored cars from TAG.