Tensions in many regions throughout the world are rapidly accelerating, and armored cars from The Armored Group (TAG) can help keep people and valuables safe. Although we often experience vulnerability when riding in vehicles, TAG armored vehicles offer unmatched protection. We are a global company with sales and manufacturing locations strategically based worldwide. However, our headquarters is in Michigan, which allows us to work closely with major U.S. car manufacturers. There are several additional reasons you should choose us for your vehicle needs, and we'll cover them in this article.
5 Reasons to Choose The Armored Group
The Armored Group was recently featured on the award-winning national television series, World's Greatest. Our President, Robert Pazderka, spoke about our high-quality design and manufacturing process. He also showcased what makes The Armored Group the leading armored vehicle manufacturer in the world. Now, we will further discuss why you should choose us for your armored vehicle needs.
Decades of Experience
Our armored vehicles are intentionally designed to blend in with street traffic. This means that a passerby won't be able to tell the difference between an armored car built by TAG and an unarmored vehicle.
We have decades of experience in armoring vehicles. Over time, our armoring techniques evolve as technology improves, which has allowed us to build our custom-designed armored cars to be stealthy and unrecognizable. We've been in the business of producing armored vehicles since 1992, and we know what we're doing! You can trust that we'll build the ideal armored vehicle for all of your needs, whether you need a fleet of armored vehicles or just a single custom-designed luxury armored car.
Veteran Owned Business
The Armored Group is a veteran-owned business. No one understands the need for quality armored cars and trucks better than a seasoned veteran. As veterans, we once answered the call to protect lives, and now we're continuing on that journey by providing safer armored cars for everyone, from military troops to civilians.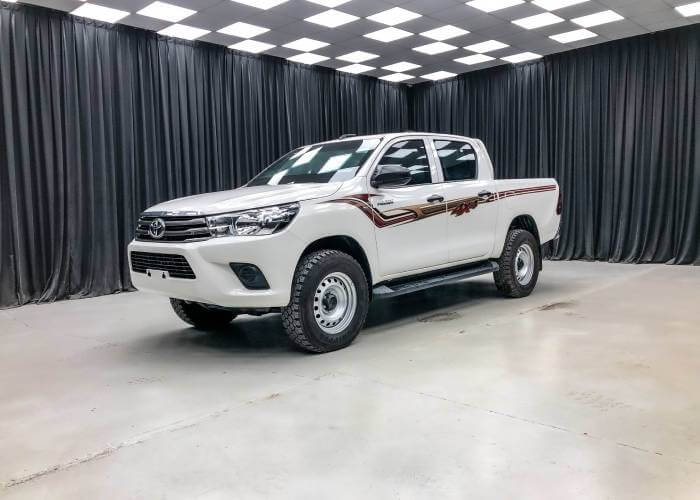 Global Supplier
The Armored Group is a global supplier of armored cars, trucks, SUVs, and vans. We operate out of numerous sales offices and manufacturing facilities in several countries throughout the world.
Needless to say, we are a trusted provider of personal protection vehicles worldwide. Military units and law enforcement in several countries look to us for their armored vehicles. This highlights that we have a proven track record of supplying high-quality vehicles for the most dangerous challenges in the world.
Armored Vehicles for Any Need
There's a common misconception that armored vehicles are only used for law enforcement, military, or cash-in-transit services. Nowadays, sedans, vans, and SUVs can be armored, allowing families to use them for personal protection. Our armored vehicles protect:
Law enforcement agencies
Military personnel
VIPs and their families
Political figures
Cash-in-transit and other valuables
SWAT teams
Civilians and more!
Whether you need to protect the President of a country or your children in a dangerous city on the way to school, we have an appropriate armored car for you. In addition, we have several vehicle options as well as customization options for a wide range of budgets to suit many specific protective needs.
Certified Excellent Quality
The Armored Group continually tests and certifies our employees and equipment to ensure consistent world-class quality. We've won awards for the blast and ballistic certifications on our armored vehicles, proving that the vehicles we produce are top-notch. As a result, we are confident that we can provide excellent quality armored vehicles.
Contact Us for a Price Quote
The Armored Group is a superior provider of high-quality armored vehicles to fulfill multiple needs, purposes, and applications worldwide. Our sales specialists are standing by to assist you with a price quote tailored specifically to your needs or any questions you may have about customization options. We want to ensure the process is seamless for you, so leave it to the experts at The Armored Group. We service clients globally, and we are thrilled to add you to our armored vehicle family. So please contact us today to get started!