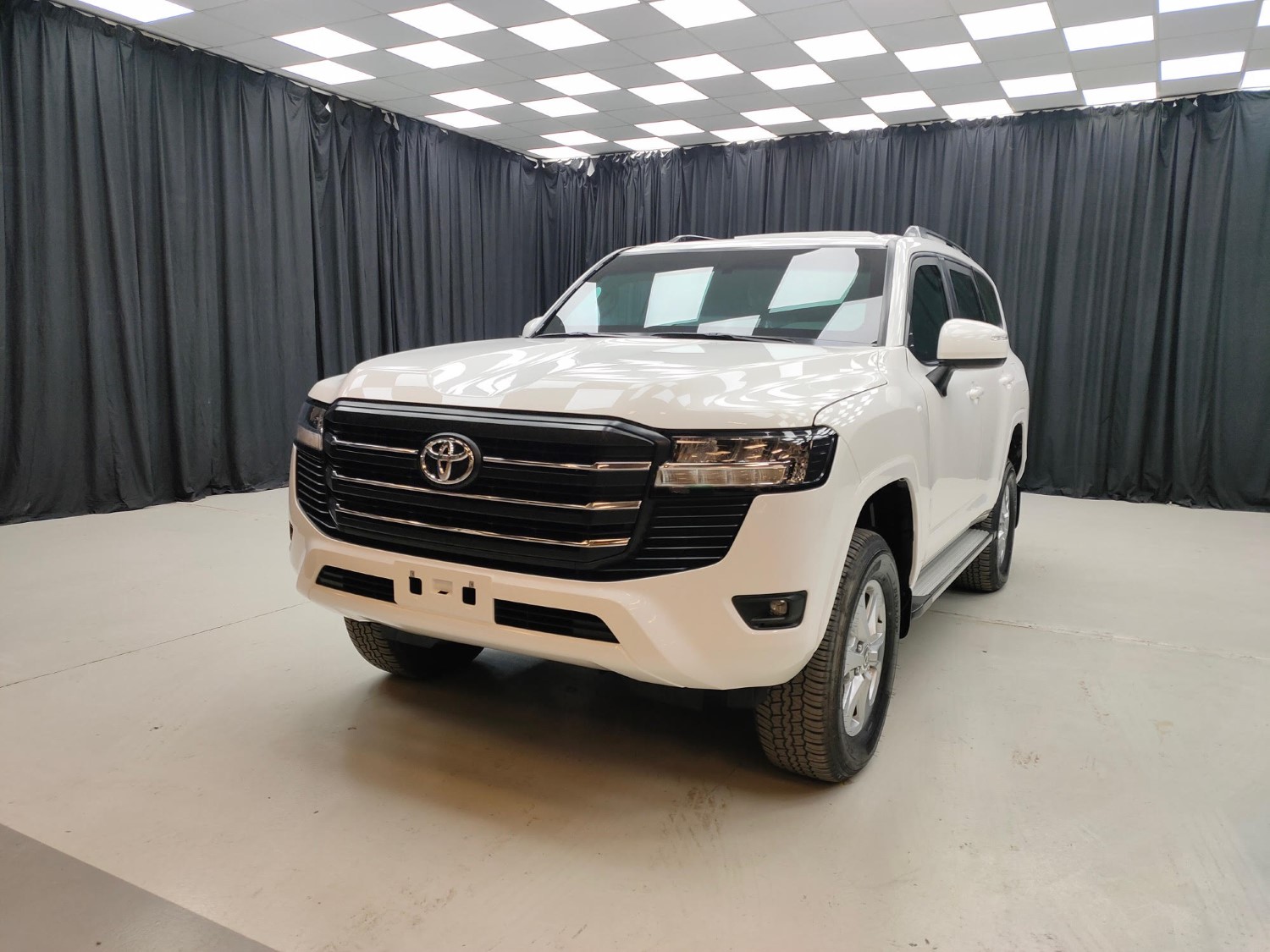 Toyota Land Cruiser (TLC) 300 Series VR7 VPAM
Vehicle Details

Learn About Armor Levels
The VPAM Edition 3 VR7 Certified Toyota Land Cruiser 300 by The Armored Group, gives our customers the upmost confidence in the ability of the vehicle to protect its occupants. The Armored Group was the first and is one of the few armored vehicle builders in the world with the VR7 certification on multiple vehicles, that includes the Land Cruiser 300, Land Cruiser 200, Land Cruiser 76, and Toyota Hilux Pickup, all of which are available in both left hand or right hand drive configurations, diesel or petrol engines, and manual or automatic transmissions.
The VR7 certification comes from rigorous ballistic and blast testing procedures, administered by the acclaimed and certified Beschussamt Ulm facility in Germany. Our Toyota Land Cruiser 300 Series was shipped to Germany, where it was shot over 580 times aimed at all critical areas and then it had to pass 9 blast tests in succession. The shots tested not only the welds and the weak areas, but the opaque armor and the transparent armor too. It passed survivability and pressure tests on a biofidelic test dummy and it passed with zero penetrations.
For the customers looking for the added assurance of purchasing a vehicle that has been completely tested and proven, the VR7 Toyota Land Cruiser by The Armored Group your search can stop. With the purchase of these vehicles, you get ballistic and blast certificates for the entire unit and not just small pieces of steel and glass. This is what makes the tests incredibly valuable. Having this certification shows that not only does our materials work, but so does our process.
The Armored Group spends enormous amounts of its time and money to test and ensure our vehicles provide unmatched security for our customers. Which is why we didn't just stop with the VR7 certifications. We can also provide vehicle performance data, showing how our VR7 Land Cruisers performs in braking, turning, acceleration, etc. These tests were performed by a certified, independent company and help reinforce our clients confidence they are fully protected in our armored vehicles.
When you are ready to take your protection to the next level, The Armored Group, LLC, can custom-armor any TLC 300 Series vehicle according to your specifications. This tough vehicle series is a popular choice for armoring due to its sturdy chassis and our unique armoring capabilities. Our advanced level of armoring on top of the TLC 300 Series' already impressive qualities is an ideal combination for diplomats, security companies, tactical units, and private individuals.
Why Choose the Toyota Land Cruiser 300 Series VR7 VPAM?
We always use the latest, most innovative cutting-edge technologies to modify our vehicles. Additional features on standard vehicles include front and rear ram bumpers, a siren or public announcement system with LED flashers, and a recovery winch. Rest assured your vehicle or fleet will stand up to extreme conditions. We put our vehicles through extreme testing to ensure they meet the highest standards of safety before delivering them to clients. To get started on your armored Toyota Land Cruiser 300 Series VR7 VPAM, Contact Us Today!