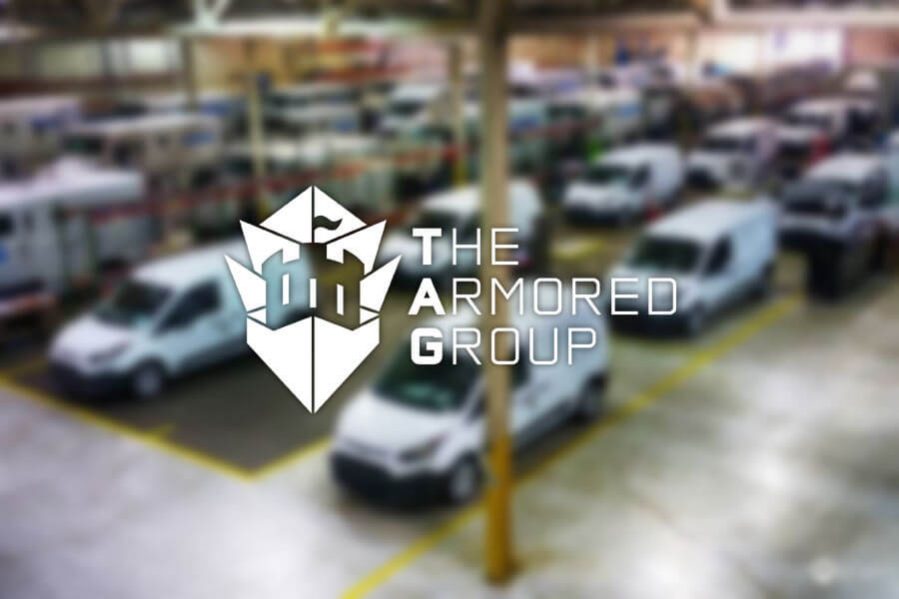 Mass Casualty
Vehicle Details
Vehicle Description
Non-armored mass casualty vehicles are necessary for any metropolitan law enforcement department, or agency with the potential for a large scale event. Without capable, sophisticated, and fully equipped vans and trucks, police and emergency response teams cannot bring the life-saving tools they need to a large-scale tragedy. These vehicles are critical for mitigating a crisis and saving lives. The Armored Group (TAG), LLC, is proud to offer law enforcement agencies around the world high-quality mass casualty vans and trucks for responding to major catastrophes.
Mass Casualty Vehicle Features
The TAG MC22 mass casualty vehicle offers emergency response departments a platform to carry the necessary equipment to provide life-giving assistance during a calamitous situation quickly and efficiently. In widespread disasters with multiple fatal injuries, timing is everything. Delay by just one minute can mean the death of a dozen more people. In these time-sensitive situations, law enforcement officers must have a vehicle they can rely on to have everything they need, when they need it.
Nobody can predict a mass casualty accident. Law enforcement teams must always be prepared to respond to crises of many different natures – wildfires, floods, shootings, hostage situations, bombings, vehicle pile-up accidents…there is no end to the situations emergency departments must be ready to handle. A well-equipped, dependable, and conveniently designed vehicle can make all the difference during response to a major incident.
Specialty and Customization
TAG understands what officers need to carry out their duties in these events, and what their vehicles need to provide. Whether it is stretchers, Jaws of Life, water, cots, food, or backboards, we have the resources to outfit your vehicle with crucial emergency equipment. The TAG Base Model MC22 comes with our standard mass casualty response package, which includes:
Large HVAC system
Exterior storage boxes
Awning
Weapons locker
Multiple cabinets and storage lockers
Overhead shelving
Inverter
Emergency and scene lighting
We have a long list of other features available for law enforcement vehicles. We will custom build your vehicle according to your department's specific instructions. Whether you are purchasing a vehicle with a specific type of casualty incident in mind, or need a versatile transportation unit, we have what you are looking for. TAG offers many different chassis, body sizes, layouts, and options for these vehicles. Our dynamic customization process is what sets us apart from the competition. If you are ready to start designing your TAG mass casualty vehicle, contact us today.
Light Weight Armor Packages
Executive Interior Packages
Law Enforcement Packages
Performance Packages
Color Back Up Camera
Front Mounted Camera
DVR System with Cameras and Color Monitor
Siren with PA System
Emergency Lights Front Grill
Emergency Lights Rear of Vehicle
Wig Wags Front and Back
LED Light Bar
Scene Lights
Self Sealing Fuel Tank
Fire Suppression Systems
High Intensity Driving Lights
Intersection Lights
Spot Lights Remote Control
Power Inverter
Hidden Reinforced Front Bumper
Hidden Reinforced Rear Bumper
Ram/Push Bumper Hidden
Radiator Protection
Radiator Protection Exterior
Shore Power (includes marine grade cord)
Kussmaul Battery Charger with Auto Eject
Winch
Winch Upgrade Package
Heated Windshield Upgrade
Operational Door Windows
Run Flats
Off Road Tire Upgrade
Spare Tire/Rim/Run Flat
Ballistic Skip Round Shields
Heavty Duty Running Boards
Intercom System
Radio Prep Package
Work Desk/Command Station
Parabolic Mic System
Emergency/Escape Hatch
Rotating Roof Hatch
Flank armor behind front fenders
Shocking Door Handles
Nail/Tack Thrower
Smoke Screen
Gun Ports – Per Gun Port
Battering Ram Package
Gas Needle Ram Pkg
Ram Camera System with Color Monitor
CBRNE Detection
SCBA Refill Tanks and Hook Ups
Thermal & Day/Night Camera with Color Monitor
Night Vision Camera
LRAD Systems
Recon Throwbots
Rescue Medic/Trauma Pac with Backboard
Fire Retardant Paint
Rear Tow Hitch with Brake Control
Spec Rest Sniper System
Weapon Mounts
Weapon Racks
Rear Seats facing rearward in Rear Officers Area
Blast Seats
EOD Package
Medic Package
LE Package
NBC Air Filtration System for
Riot Protection Package for Glass & Emergency Lights
Cooling Fans Cabin Mounted
Tow Straps
Mast
Delia Raptor Tool
Delia Rescue Hawk
Delia Life Spike
Skid Plates
Decal Installation
CTIS System
Tire Change Package: Jack, Tire Tool, Tire Chocks)
Spare Air Self Rescue Tanks
Rescue Torch System
Roof Rack
Safe in vehicle
Refrigerated cooler box
Immobilizer System
Dead Bolts on Doors
Locking Gas Cap
Entertainment Systems
24 Volt Conversion System
Snorkel
Dual Battery