When it comes to safety, it's wise to keep the "hope for the best, prepare for the worst" mentality. That's why when it comes to ensuring your safety on the road, you need to have a vehicle that is prepared to handle all the dangers of your job - whether you work in law enforcement, or you just work to keep your loved ones safe. Whatever you do, these cars can be tailored to your professional needs so that they work for you.

The Personal Security Detail

While there are many vehicle options for personal use, few offer the combination of style, safety, and versatility that the Cadillac Escalade has. It's the vehicle embodiment of a personal security guard, with its sleek, professional look and authoritative demeanor. Just like people notice a bodyguard, this car will definitely get looks on the road, but no one will ever be able to tell the power that lies under the exterior. With discreet armoring, you can easily blend in with traffic when you need to.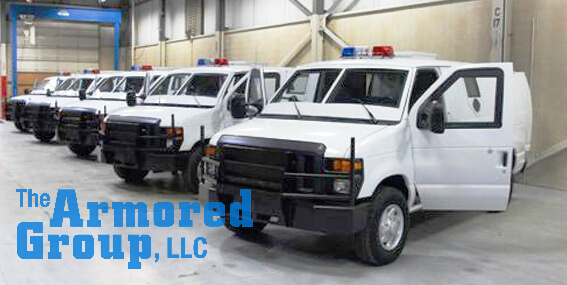 An Officer's Best Friend

Everyone knows the K-9 unit brings a unique set of skills to officers on scene, but check out the tricks that this dog can do. The Ford Explorer is a reliable vehicle that was built to chase down criminals while ensuring the safety of the officer inside. With available Bullet resistant glass, opaque ballistic protection, blast floors, run flat tire inserts, an upgraded suspension system, and reinforced braking enable officers to do their job knowing their SUV can outlast nearly anything. This feeling of safety is essential for officers to work confidently. While officers get this feeling from the Ford Explorer, the Chevrolet Tahoe and Suburban are also great choices. The Chevrolet Tahoe is a perfect choice for the officer looking to blend in with the fleet while maintaining that piece of mind in knowing that this car can handle anything thrown at it. This vehicle also offers an incredibly versatile interior, making it fit your needs whatever they may be. Following these two, the Suburban offers a wide range of assistance and is able to tackle the jobs you throw at it. Being equipped with blast protected floors, an upgraded suspension and breaking system, and so much more the Suburban assists you in getting the job done. No matter what your choice, these amazing vehicles will be the perfect tool to keep that piece of mind in being able to trust your tools and act confidently, that every officer deserves.

A Quality Courier

An armored Ford Transit van is the way to go when looking for the ultimate cash-in-transit vehicle. These CIT vehicles are designed to blend into their environment, while still providing the best protection for your needs. Whether you are needing to transport and protect currency, or any other valuables, the armored Ford Transit van can keep your cargo safe while protecting drivers and passengers from harm. We can confidently say that this vehicle doesn't simply deliver your valuables, it provides your business with an unmatched level of security on the road.

No matter what your profession, our fleet of customizable vehicles can serve your needs with the latest in technology and armor. Whether you're looking for a reliable vehicle for the safety of your officers, military personnel, or security team, we have options that no other company can offer. The same goes for vehicles that you may need for personal peace of mind. Our diversity of vehicles is bound to have exactly what you need to support you in your line of work.