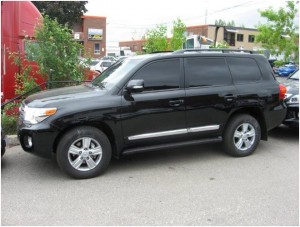 The Armored Group (TAG) has more than 20 years in the manufacturing of customized armored transports throughout the world. Providing vehicles to government and military agencies, private businesses and individual citizens, TAG prides itself in absolute customization to the vehicles.
Using the most state-of-the-art steel laser cutters, brakepress equipment and anti-corrosion machines, TAG utilizes these machines to cut and bend up to 1-inch thick high hard ballistic steel sheets, enabling them to virtually modify any vehicle into a near-impenetrable mobile fortress.
If a vehicle comes under attack and is in need of replacement parts, TAG stores all its specifications for every manufactured part on a secure online system. This allows TAG to quickly replicate the new part to the exact measurement and specification.
Specializing in Cash-in-transit (CIT), Military/Law Enforcement and personal protection vehicles, TAG vehicles are designed for any terrain, in any environment. CIT vehicles include transports that move valuables. These are companies like Brink, Wells-Fargo, Dunbar, Garda and G4S. Swat vehicles and Ballistic Armored Tactical Transports (BATT) are used by city, state and federal agencies for Military/Law Enforcement. VIPs, high-powered executives and royalty convert their luxury SUVs and sedans into personalized mobile fortresses for that added security when commuting around town or in a foreign city.
The Armored Group is fully committed to passing the highest test standards within the vehicle armoring industry, because TAG places the safety of its occupants above all else. Each production company is ISO 9001 certified, even in the most hostile environments, TAG's Toyota Land Cruiser and Toyota Hilux armoring solutions received VPAM-BVR 2009/VR7 Ballistic/ERV 2010 Blast Certification.
Only from the prevention of letting bullets, fragments and shrapnel penetrate the interior, can vehicles qualify for such awards in vehicle armoring. Withstanding testing from sniper rifle fire with various calibers, explosives on the roof and floors, TAG has proven to be one the premier tactical armored vehicle manufacturers in the world.
The Armored Group creates a customized armored plan with every vehicle. By engineering the proper armoring solution set, Tag's finished product will look exactly as it did on the dealership floor, but now with the ability to withstand a ballistics attack.
With full service manufacturing facilities around the world, TAG can serve its customers around the globe, from the United States to Dubai. Contact The Armored Group, LLC. for a quote today!